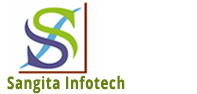 Renovate Your Thoughts into Reality
Want to Boost your Business with Social Media, SMO ?
Join SMO Course, SMO Classes, SMO Coaching Classes in Ahmedabad, Gujarat, India.
SMO Course Outline
Introduction of SMO
Types of Social Media
Social Media Participation for Promotion
Creating Social Media Proflies for Business
Social Media Used with Web Blog
Effective Social Media Promotion for Country Wise
Social Media Sharing of Business Services
Generating ROI with SMO
SMO Relationship with SEO

Course Time - 2 Weeks.
Contact us at info@sangitainfotech.com along with your education qualification detail and contact number.