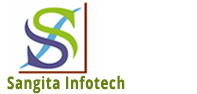 Renovate Your Thoughts into Reality
images/banner3.jpg

think about
Java Programming Services, hire java developer
If you are planning to create a Java based program – you will need to hire a dedicated skilled Java programmer.
Hire Java, J2EE, JSP developers India and hire Java, J2EE, JSP programmers India, Java professionals India for best Java development and web applicaion development.
Hire JAVA software programmers to work remotely from India.
Our Java developers / JSP developers :
* 3+ years experience
* Enthusiastic and Committed in order to deliver the best to your business
* Work at least 8 hours/day to your project
* Outstanding communication and documentation skills (English)
* Responsible for our assigned tasks
* Perform excellently in stressful situations
* Always on time
* Energetic team players
* Brilliant practice of algorism and mathematics in development
* Strong background on object oriented analysis, design and programming
* Willing to work extra hours
* Honest, reliable, and creative
Hire Java Developer, Java Programmer, Hire J2EE Programmers, Hire J2EE Developers from Sangita infotech for expert Java programming services.

© 2010 Sangita Infotech. All Rights Reserved.
This Website design, developed and maintained by web division of Sangita Infotech.