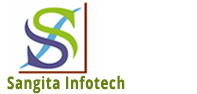 Renovate Your Thoughts into Reality
Open Source Web Development

Open source is broadly established and traditionally recognized for its enhanced value, higher consistency, more flexibility, lower cost. Today, Open Source initiative is evenly competitive compared with any other frameworks or development platforms and awfully ideal option of clients

Open Source based development and resolution present larger remuneration in terms of Cost savings, advanced stability, Better access security, Higher performance, Better functionality.

Our open source team is well versed in customization of such Open Source tools/frameworks like;

Wordpress is an open source CMS, often used as a blog publishing application powered by PHP and Mysql.

SilverStripe is a free and open source content management system (CMS) for creating and maintaining websites.

Magento is an open-source ecommerce web application, Magento is a feature-rich eCommerce platform built on open-source technology.

Zen Cart - is an online store management system. It is PHP-based, using a Mysql database and HTML components.

Drupal – is a CMS framework helps to easily publish, manage and organize a wide variety of content on a website.

Joomla – The powerful Content Management System (CMS) tool used for everything from simple websites to complex corporate applications.

In Open Source Development, We evaluate customer requirements carefully to understand his business needs based on that our programmer will execute wide-ranging research to recognize the most excellent open source application(s) that suit a client's business desires. In face, coder analyzes the open source web application development application to identify with the product and the essential code thoroughly and closely.

We categorize area that require customization and organize a plan to integrate multiple open source website development applications. After customizing and integrating the applications, we subject the web application to a thorough QA and testing cycle to rectify any inherent web application defects. We provide services to migrate the existing application(s) and data, if any, to the new website. We provide technical support to the software delivered.

Email us your open source application development requirement at info@sangitainfotech.com or Enquire us.

© 2010 Sangita Infotech. All Rights Reserved.
This Website design, developed and maintained by web division of Sangita Infotech.
Get Open Source Web Applicatin Development Services, Joomla web Application Development, Drupal web Application Development, Magento web Application Development, Zen Cart web Application Development, Wordpress Application Development, Xcart web Application Development Services.. Send us your inquiry at info@sangitainfotech.com
Link Exchange - SEO Company Ahmedabad, Guaranteed SEO Services
Our recent web site design, seo portfolio - rann utsav, gujarat tour package, rann utsav kutch, boat equipment and supplies
--------------------------------------------------------------------------------------------------------------------------------------------------------------------------------------------------------------------------------------------------------------- -