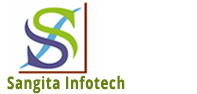 Renovate Your Thoughts into Reality
PHP Web Application Development Services
PHP Web Programming services
Sangita infotech delivers PHP web development services and PHP web programming services at lowest cost. PHP is a wide-used scripting language that is especially suited for web development and can be embedded into HTML. Our PHP web developer are ready to serve with any challenges and complexity using lastest technology and customization techniques.
Sangita Infotech offers Services of Core PHP Web Application Development, PHP software development, PHP website development, php mysql development, PHP Frameworks Development, MySQL Application Development, dynamic web application development using php and mysql, php mysql web development, php rapid application development at php development company India, PHP MySql Application Development Company. Hire PHP Developer, MySQL Web Database Application, mysql application builder, contact us.

Benefits with PHP:
It's open source and free to use
Supports multiple platforms
Suppors variety of web servers
Excellent support for multiple databases like, MySQL, MS Sql, Oracle etc.
Execllent support for XML, LDAP, IMAP, JAVA and various internet protocols
Extensible via it's powerfu API
MVC framesowk support through CakePHP and Zend framework
Open source CMS like (Drupal, Joomla, Wordpress, Magento, osCommerce, Xcart, ZenCart)
PHP extension and Add-on Repository
Offers various security levels
Rapid web development services

Fill up inquiry form or Email us your requirement at info@sangitanfotech.com


© 2010 Sangita Infotech. All Rights Reserved.
This Website design, developed and maintained by web division of Sangita Infotech.
Sangita Infotech offers PHP MySQL Development Services, Services of Core PHP Web Application Development, PHP software development, PHP website development, php mysql development, PHP Frameworks Development, MySQL Application Development, dynamic web application development using php and mysql, php mysql web development, php rapid application development at php development company India, PHP MySql Application Development Company. Hire PHP Developer, MySQL Web Database Application, mysql application builder. Send us your inquiry at info@sangitainfotech.com
Link Exchange - SEO Company Ahmedabad, Guaranteed SEO Services
Our recent web site design, seo portfolio - rann utsav, gujarat tour package, rann utsav kutch, boat equipment and supplies
--------------------------------------------------------------------------------------------------------------------------------------------------------------------------------------------------------------------------------------------------------------- -