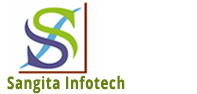 Renovate Your Thoughts into Reality
images/banner3.jpg

think about
We are their to help you out
100% client satisfactions is key of our sucess.
Sangita Infotech provides key features which suggest your business to provide us an opportunity. We have a skilled resource including creative website designer, software developer, seo experts.
Here is some of key fragment features with us :
Specific designer, developer, seo experts who worked on your project.
Indepth project analysis and project plan to complete in time framce.
Low cost for any project to serve your business better and enhance future business relationship.
Huge Years of Experience in IT Segment in Each IT field.
Expertise in Projects Design, Developed and Promotion Successfully.
Ability to Deliver all phrase of project report which includes analysis to promotion.
Proficiency to Understand Client Business Requirements and Make Plan to accomplish within time frame.
Free In-depth Analysis and Suggestion to Boost your business.
We establish long-term, strategic relationships with world-class service providers to gain a competitive edge by providing high quality services.
Skilled developer, programmer, Expert SEO executive work on your project.
We always make attempt to deliver our most excellent result which assist client business.
It's Reduce our company overheads cost.
It's help to Save on manpower and training costs on your firm.
It's help to Increase your customer satisfaction.
The reliable communication facilities.
Email us your website design related
inquiry
at
info@sangitainfotech.com

© 2010 Sangita Infotech. All Rights Reserved.
This Website design, developed and maintained by web division of Sangita Infotech.