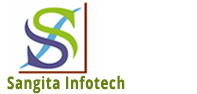 Renovate Your Thoughts into Reality
Want to Become Java Programmer, Java Developer ?
Core Java Course, Core Java Classes, Java Coaching Classes in Ahmedabad, Gujarat, India.
Learn Core Java from Expert and Expereince Java Professional and Become master in Java Language. here is java coaching classes detail :

CORE JAVA SYLLABUS

1. An Overview of Java
2. Data Types, Variables, and Arrays
3. Operators and Control Statements
4. Classes, Objects, Constructors and Methods
5. Inheritance
6. Package and Interfaces
7. String Handling, String Tokenizer Class and Object Class
8. Inner Classes
9. Exception Handling
10. Multithreaded Programming
11. The I/O Classes
12. Generics
13. The Collection Framework
14. Applets
15. Event Handling
16. Introduction of AWT : GUI and Graphics
17. Enumerations, Auto boxing, and Annotations (Metadata)
18. Libraries
· Wrapper classes
· Class class and class loader
· Math class
· Date
· Random
· Timer and Timer Task
· Jar Package
Course Time - 1 Month
Contact us at info@sangitainfotech.com along with your education qualification detail and contact number.