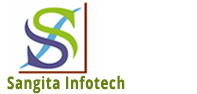 Renovate Your Thoughts into Reality
Want to Become Creative Website Designer ?
Advance Web Design Course, Advance Website Design Classes, Advance Web Design Coaching Classes in Ahmedabad, Gujarat, India.
Learn Website Design Coruse from Expert and Expereince Web Designers Professional and Become master in Website Design. here is Web design coaching classes detail :
Web Design Course:
• Understanding the World Wide Web
o The relationship between browser and server
o The roles of HTML, HTML, CSS, and other technologies used in Web development
• XHTML page framework tags
o <html> and </html>
o The role of the <head>...</head> region
o The role of the <body>...</body> region
o Adding a title, meta keywords, and meta description tags
• Text formatting and layout with HTML
o Headings and subheadings
o Using attributes to align text
o Paragraph text (including how to bold, italicize, and underline text)
o Bulleted and numbered lists
o Setting up text regions with <div>...</div> and <span>...</span> tags
• Using tables to display grids of data
o Positioning tables on the page
o Turning grid lines on and off
o Customizing the table's appearance
o Creating table heading and table data cells
o Configuring cells to span multiple rows or columns
• Linking it all together
o Creating links to other pages on your site
o Creating links to pages on other sites
o mailto: links (for sending email)
 Techniques for automatically filling in the subject, cc:, and bcc: fields
o Creating links to specific positions within the same page and other pages
o Handling link management challenges
• Working with images
o Understanding the GIF, JPEG, and PNG image formats (and when to use them)
o Optional (if software is available): Optimizing graphics for use on the Web with Macromedia Fireworks, Adobe ImageReady, or another graphics program of the client's choice.
o Using a <div> or <span> region to position an image
o Positioning images on the page
o Flowing text around images
• Fill-in Forms
o The role of forms and how they interact with server-side programs
o Techniques for effective form design
o Creating text fields, text areas, password fields, and hidden fields
o Designing radio button and checkbox sets
o Adding lists and menus to your forms
o Finishing the form with submit, reset, or image buttons
• Introducing Cascading Style Sheets (CSS)
o Origins of CSS
o Where CSS "fits" in the page
 Linked style sheets
 Embedding style sheets
 Inline style sheet
o How CSS are used today
 To format and position text
 To control which content is visible/invisible on a page
 To position graphics
 To allow formatting decisions made on one page to be applied across multiple pages
• Text formatting with CSS
o Controlling font family, size, weight, style, and other properties
o Applying text formats to multiple page sections (even if these sections are initially formatted very differently)
o Reusing text formats across multiple pages
• Positioning content with CSS
o Breaking the page into DIV and SPAN regions
o Understanding techniques for relative and absolute positioning
o Using Z-Index values to control element stacking (and how to use this stacking to create drop shadows and other special effects)
• Introducing Dynamic HTML
o What JavaScript is, and how it works with CSS to facilitate dynamic pages
o Overview and demonstration of all the types of effects that can be created
o Using JavaScript with CSS to show/hide portions of a page
o Using JavaScript with CSS to create rollover links (links that change style when the mouse passes over them)

Course Time - 1.5 Month
Contact us at info@sangitainfotech.com along with your education qualification detail and contact number.