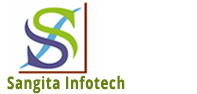 Renovate Your Thoughts into Reality
Joomla Training in Ahmedabad, Joomla Class Ahmedabad
we teach on live projects and practical assignment with Job placement arrangement at course completion.
Joomla Classes Ahmedabad, Joomla Training Ahmedabad, Learn Joomla from Experts, Become Joomla Developer, Joomla Web Designer Today.
Sangita Infotech introduced Latest joomla open source course, Joomla training, Joomla personal coaching, Joomla practical training in Ahmedabad, Gujarat, India.
Professional Joomla Course details covers below content :-
(Module 1)
Introduction to CMS
Structure of CMS
Types of CMS (Files & Database)
Introduction to Joomla
Advantages of using Joomla
Features of Joomla CMS
(Module 2)
Joomla Installation
Installation of XAMPP
Joomla Installation Requirements
Installing Joomla on Local System
Installing Joomla on Windows
Installing Joomla in Linux
Commons Errors in Installation
(Module 3)
Joomla Frontend and Backend
Menus, Articles, Sections, Categories
Extensions in Joomla (Frontend & Backend)
Modules, Components & Plug-in
(Module 4)
Global Configuration Settings
Site Settings
Server Settings
System Settings
User Management in Joomla
Managing Media with Media Manager
(Module 5)
Section Manager
Category Manager
Creating Articles in Joomla (Editors)
Article Parameters in Joomla
Archive Manager
Front Page Manager
Article Trash
( Module 6)
Creating Menu in Joomla
Menu types in Joomla
Menu Parameters
Menu Trash
Menu Modules
Menu Assignment
(Module 7)
Install and Uninstall Modules
Module Manager
Default Joomla Modules
Module Positions & Parameters
Workings with External Modules
(Module 8)
Using Components
Banners, Contact, News Feed
Polls, Search and Web Links
Plug-in Manager
(Module 09)
Introduction to Joomla Templates
Template Manager
Installing Joomla Templates
Customizing Joomla Template
User positions in Joomla
Custom Joomla Template
Adding Styles to Joomla Template
(Module 10)
Top Extensions in Joomla
Ecommerce with Virtue Mart
SEO Extensions in Joomla
Language Manager (Multi Language Site)
Social Networking Extensions
Security and Backup Extensions
Premium Extensions in Joomla
Final : live project
Course Duration Time - 1 month ( 3 days in a week )
Email us to join Joomla course at info@sangitainfotech.com - CONTACT US